Global Alignment survey
The main activity in the vault in the first part of January has been the global alignment survey of the entire LIPAc accelerator from ion source to beam dump cartridge. The alignment survey has been performed to check that all accelerator components are positioned within the acceptance tolerances. It is the first time that the survey is performed for all the components along the line: as it was observed during the preliminary inspections, this increases the complexity of this laborious activity because the visibility and accessibility of the fiducials markers (i.e. the points of reference for the measurements) is limited. The survey will be completed by the end of this week.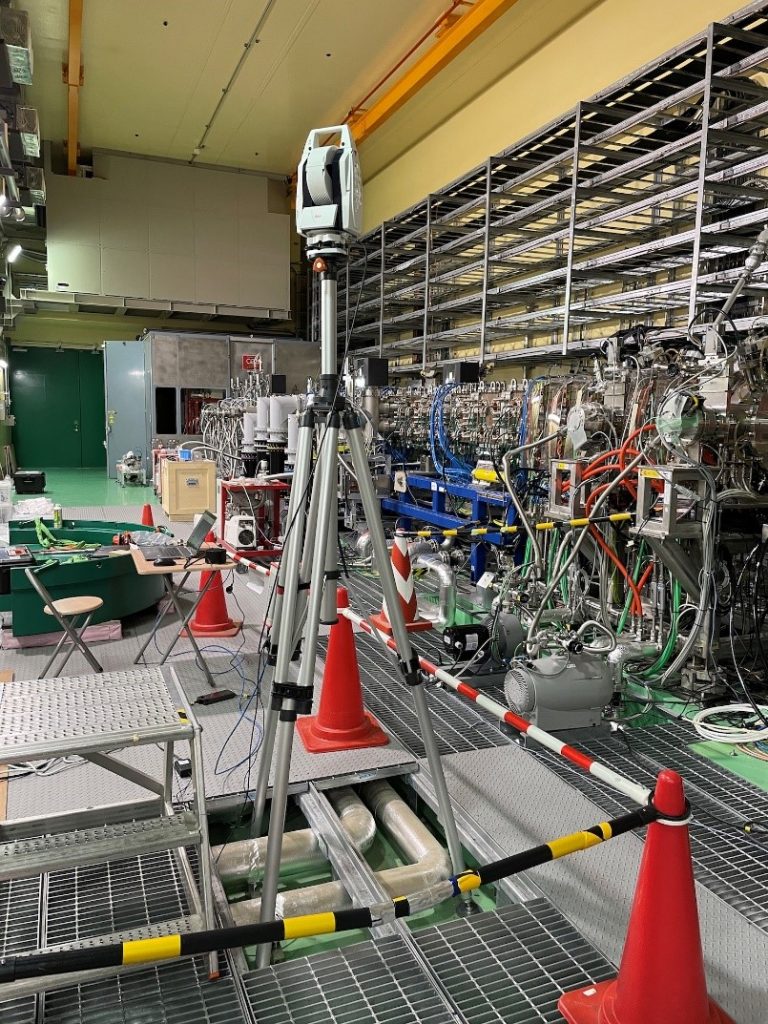 Radio Frequency (RF) System
The key upgrade of the PYS-LLRF interface to improve the time response of the fast interlock has been propagated to all the RF-RFQ modules. Start-up of the RF system with LLRF (Low Level RF) calibration and RFPS calibration and debugging is planned next week, targeting beginning of February to start RF injection in the RFQ cavity.
RFQ vacuum system
After the planned stop at the end of the year, and in preparation of the RFQ cavity conditioning, the RFQ nominal vacuum will be resumed immediately after completion of the alignment survey, starting all the cryopump groups.
Beam Dump
The installation of the planned upgrade in the deaeration loop (oxygen control loop) of the Beam Dump is ongoing.
Disclaimer: the information reported is not meant to be technically complete and doesn't cover all the activities currently carried out on LIPAc.