06 July 2020
LIPAc maintenance activities are on-going. On-sites activities have never stopped, but they were slowed down during a period of recommended teleworking due to Covid-19 outbreak. It is not yet possible for EU experts to travel for supporting activities at the Rokkasho BA site.
The Medium-Energy Beam Transport extension line has been successfully manufactured and installed. It has been designed to transport the beam to the permanent Beam Dump at 5 MeV instead of the cryomodule. LIPAc is now upgraded into its future phase B+ (125 mA, D+, 5 MeV, high duty cycle) configuration, with its High Energy Beam Transport line and the Beam Dump.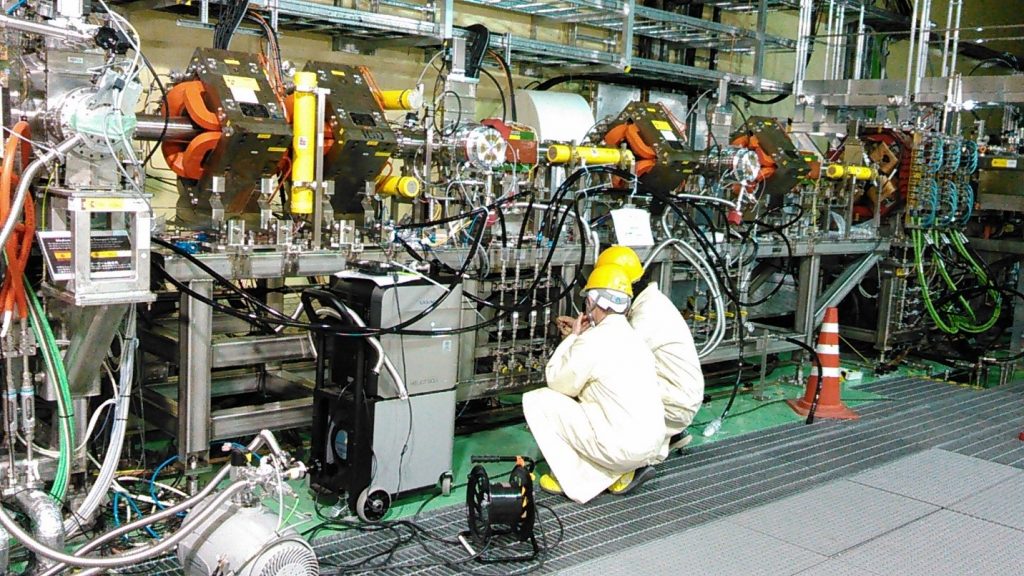 Work is currently on-going with the following activities:
Licensing preparation with Japanese authorities;
Maintenance of LIPAc systems;
Start of a training campaign for operators and experts;
Setting remote participation tools to ease and increase participation of EU experts;
Resuming of the RFQ conditioning;
Preparation to resume operation with Phase B+ objectives.