Legnaro, Italy, 3-5 June 2014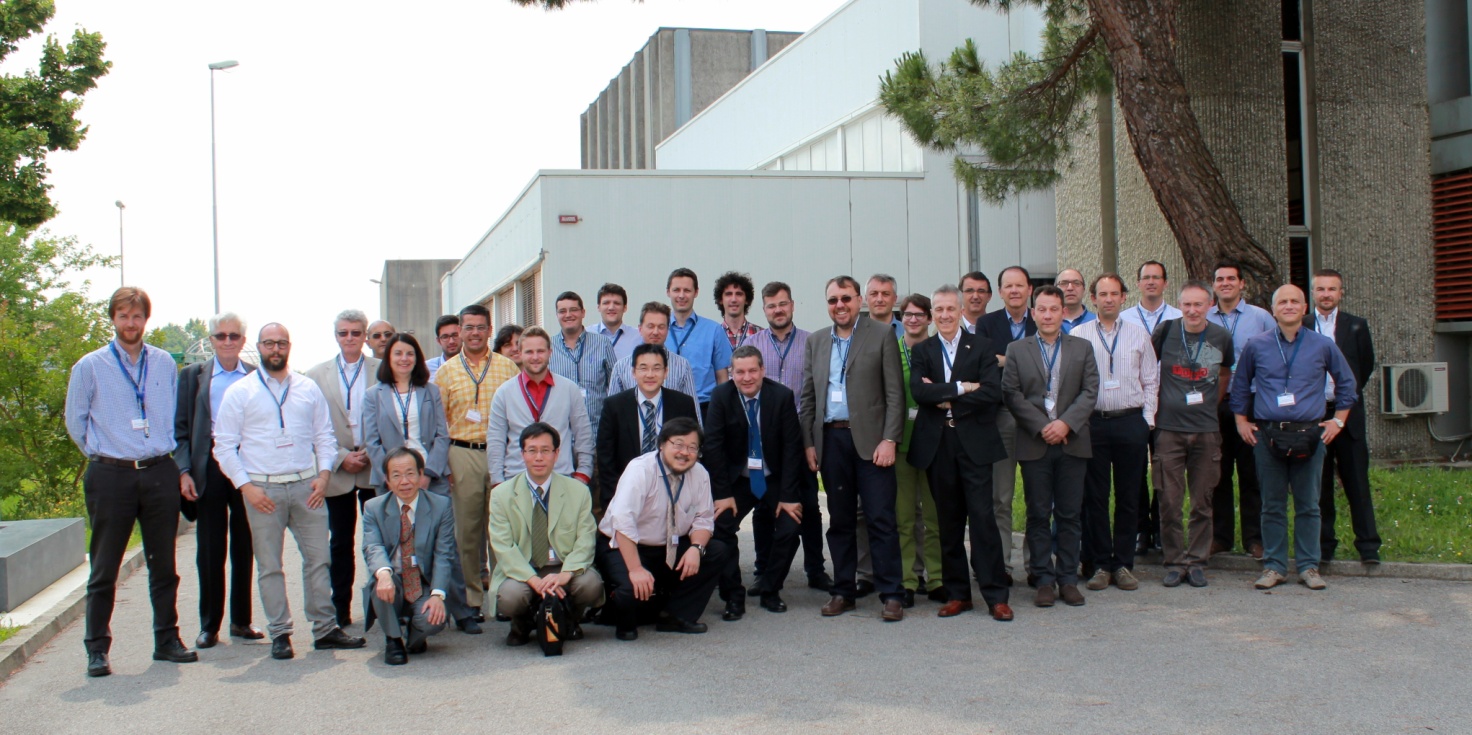 The 5th LIPAc Technical Meeting (LTM05) was held at Legnaro (PD)-LNL (Italy) from 3rd to 5th June 2014.

From 3rd to 5th June more than 40 participants coming from CEA (Saclay, France), INFN (Legnaro, Italy), JAEA (Rokkasho, Japan), CIEMAT (Madrid, Spain), F4E (Garching, Germany) and PT of IFMIF/EVEDA involved in the design, the manufacturing, the installation and the commissioning of LIPAc (Linear IFMIF Prototype Accelerator), met in Legnaro during our 5th LIPAc Technical Meeting.
The status of the different components was presented. An important progress has been shown as well as important achievements reached:

The construction progress at Rokkasho site, with the injector installation ready for check-out and the first phase of the commissioning
The successful high power tests on the RFQ couplers developed by LNL, which reached a RF power above the initially specified 200 kW
The RF power system and its readiness for factory performance test at INDRA (Spain)
The MEBT components integration will be completed within January 2015.
The LPBD, which final design report was recently approved, will be delivered in August 2014.
The SRF Linac design and manufacturing are ongoing under the supervision of a dedicated working group.
Two couplers tip modules and aluminum coupling cavity will be ready on September 2014.
D-Plate will be completely assembled by November 2014 and ready for shipment by the end of 2015.
The HEBT and Beam Dump main components have been completely designed; technical specifications are almost fully prepared and several manufacturing contracts have been launched.
IMS (Interface Management System) was explained in details and emphasized its importance for the project.
The Central Control System – MPS – PPS & Diagnostics was properly addressed and the need of an important coordinated work among all stakeholders was agreed.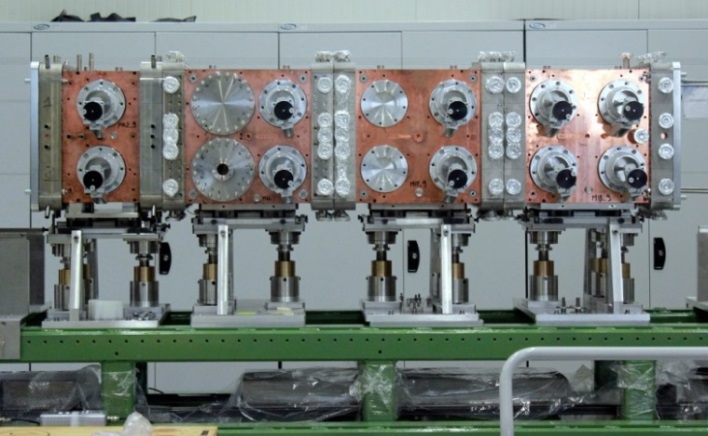 During the meeting a dedicated session was devoted to the visit of the RFQ test bench set-up for the high power tests which have to be performed on last 3 module of the high flux Super module planned in the forthcoming weeks. During the visit we get the chance to see the clean room for the module assembly as well as the RFQ full size aluminum mock-up used to experiment the tuning of the cavity during the bead pull measurement.
Within the forthcoming months, it was clearly highlighted that the components needed for the 2nd phase of the commissioning will arrive like a "tsunami" at Rokkasho. A lot of integration activities will have to be performed within our tight schedule.
The next LTM06 is planned from 26 to 28 November 2014 in Rokkasho (Japan)