15 & 16 October 2019
The 24th Project Committee (PC#24) was held at Rokkasho Broader Approach Site on October 15 and 16. The project status and achievements were presented as well as the outlook from phase B+ onward. The main update topics discussed were:
RF system improvement
Phase B milestone beam perveance record
Beam Dump installation resumed
Phase B end and the maintenance period start
Technical difficulties
Next objectives towards continuous wave operation
Objectives of High Energy Beam Transport line and Beam Dump validation
Long-term improvement actions
Preparation of the Medium Energy Beam Transport extension line
Status of superconducting solenoids procurement for the SRF Linac Cryomodule
Preparatory status for the clean room assembly of the Cryomodule
The action plan for 2020 was presented for installation, maintenance and operation.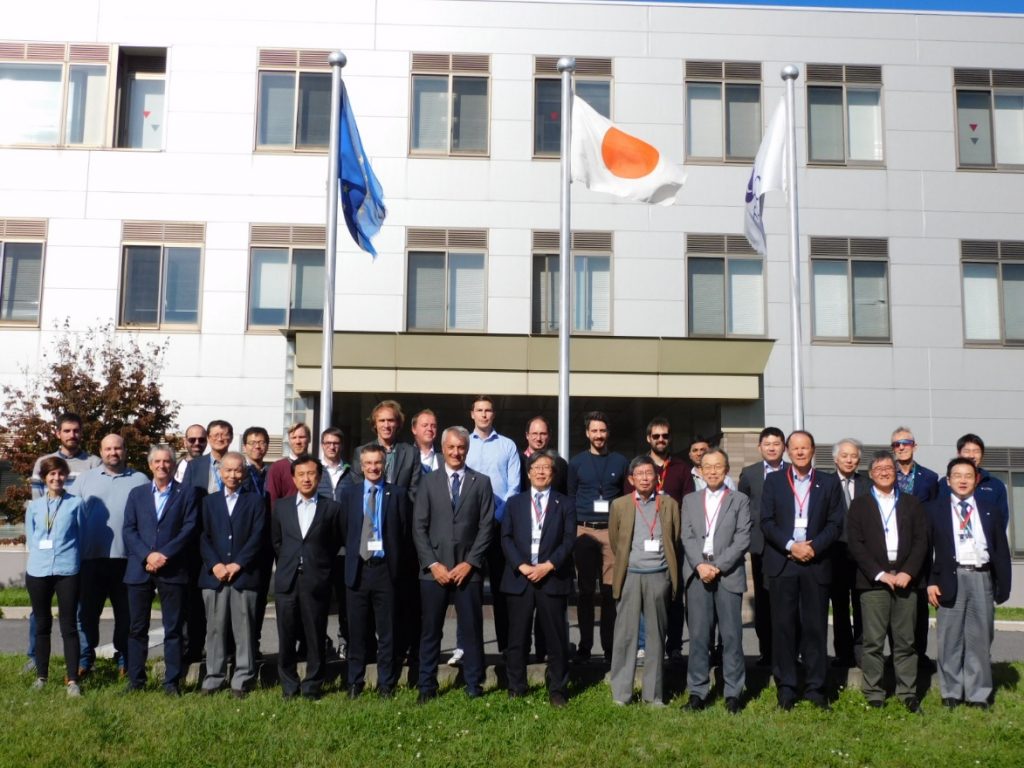 The PC members near the clean room

Inside the RF area