24 July 2019
The deuteron (D+) beam commissioning has been ongoing since two months, and we achieved a 125 mA beam acceleration by the Radio Frequency Quadrupole (RFQ), and transported to the Low Power Beam Dump (LPBD) on the 24th of July, 2019. The data was obtained in pulsed mode operation of ion plasma source with 1 ms length and 1 Hz repetition rate.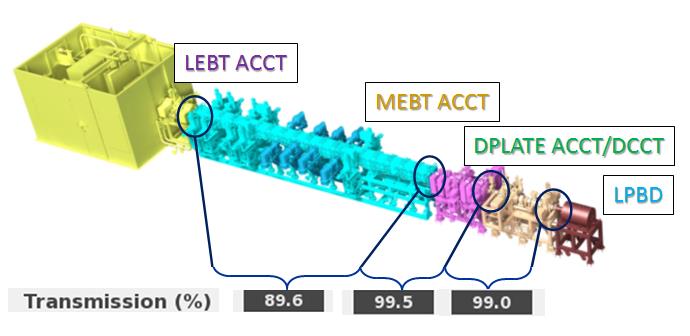 The beam current range was varying from 50 to 140 mA at the entrance of RFQ, and 90% transmission through the RFQ was measured for a maximum current of 125 mA (measurement taken at the end of the beam pulse shape) and for a rated RFQ cavity voltage of 132 kV.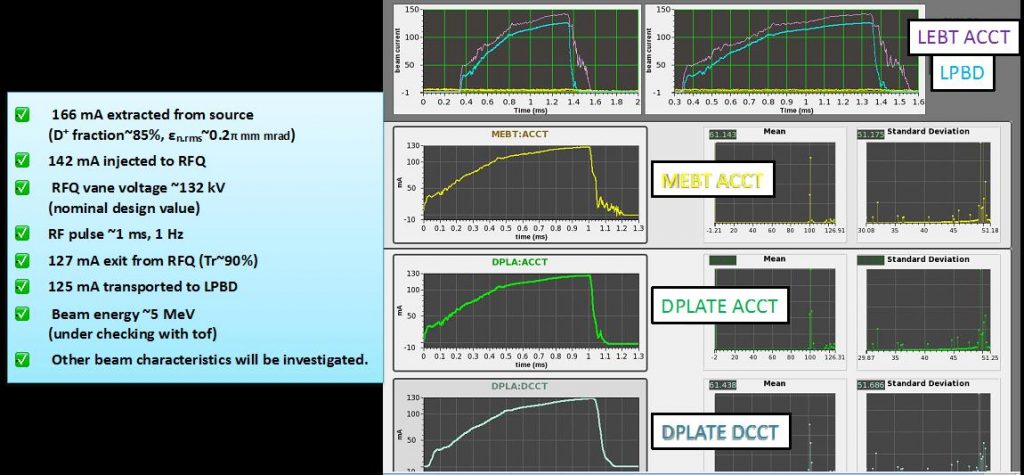 The detail of the accelerated beam characteristics is under investigation and the commissioning phase is still ongoing.
This significant outcome demonstrates that all the components of the LIPAc accelerator in the phase B configuration meet the design requirements. This achievement gives us confidence for the future and the next step toward continuous wave operation at 5 MeV with its high energy beam transport line.